About Lynn Koss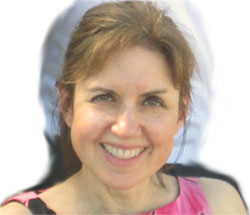 Lynn C. Koss, M.S. CCC is a respected New York State licensed speech-language pathologist who has been in private practice for over 30 years. Ms. Koss received a Bachelor of Science degree in Linguistics from Binghamton University and went on to receive a Master of Science degree in Communicative Disorders from Syracuse University. For a time, she pursued an academic path, doing research and clinical supervision of graduate students, but she soon missed the experience of working with individuals firsthand. She firmly decided that the challenges of finding the underlying causes of people's communicative challenges, working with them through their struggles, observing session-by-session improvements, and ultimately seeing them become more confident and positive about themselves were indispensable to her.
Staying apprised of the latest advances in research is a priority for Ms. Koss who has earned the ASHA Award for Continuing Education. She was an early proponent of the research in neuroplasticity, at a time when many professionals clung to notion that the brain was "hard-wired" and could not change. Now, neuroplasticity is an accepted principle of neuroscience.
Ms. Koss is a certified member of the American Speech-Language-Hearing Association, The N.Y. State Speech-Language Association, and the American Academy of Private Practice in Speech Pathology and Audiology.